DR SOUND – SPEAKER REPAIRS MELBOURNE 
Welcome to Dr Sound, Melbourne's leading speaker repairer.
We offer repair services for all brands and speaker types, Hi-Fi, Home Theatre, Pro Audio, and Car speakers, Hi-Fi Amplifiers, and Turntables 
                                          If we can't repair it, it can't be repaired.
Established in 1983, we are an Australian company , operating our business out of Mulgrave, South-Eastern of Melbourne.
These days most of the speakers, amplifiers, and turntables available to buy, are not the same quality as used to be. Most older equipment are worth to service or repair. It is less expensive solution, to achieve better sound quality than purchasing new speakers, amplifiers, or turntables, unless you spend big money.                                                      We can recondition your speakers, so they will sound as good as the day you first brought them home. We can repair and service your speakers, check your cross overs and upgrade the lead-in wires to have your speakers reach their peak performance. We offer free quotation, so the best idea is to bring, or send your speakers in to us.               Conduct us today, to take care of your audio speaker repair needs.
The most common problem with speakers is the deterioration of the poly-foam suspension cone edge, or foam surround.
This speaker problem is easy to repair
Common causes of voice coil problems
Amplifier far too powerful
Amplifier not very powerful or under-scaled
Amplifier malfunction
Having started trading 30 years ago, we have built up a large and loyal customer base of enthusiasts, audiophiles, as well as musicians, recording studios, and some of Victoria's premier nightspots.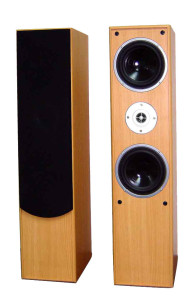 SPEAKER UPGRADES
For your speaker repairs  call us on  (03)  97953043                                                        (Contact  Address)